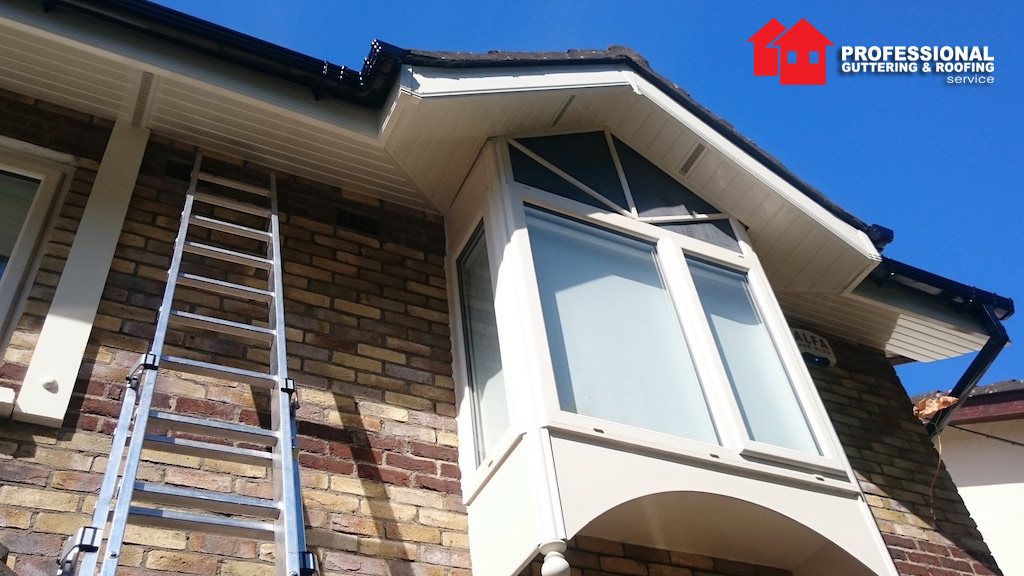 Fascia and Soffit
Quality product - Professional finish
Fitting
fascia and soffit
boards to your home protects the rafter and joist ends from the ravages of the Irish weather. Years of exposure to our weather can leave your home exposed to damp, condensation, and decay. It's vital, therefore, to keep your rafter and joist ends in good condition.
Ineffective covering often leads to expensive repair works to the underlying wooden structures and decorative finishes that will deteriorate rapidly in damp conditions. You can always choose to re-paint and repair your timber. That is not only time consuming, but also VERY expensive.
Trust Professionals' advice and eliminate your roofline problems by replacing your old fascia and soffits with top quality PVCu products.
Guaranteed Immediate benefits you get:
- long term protection
- improved home appearance
- increased value to your home
- money saved on painting